Electric Boilers
Electric boilers are easy to install and use, while implemented technical solutions enable high level of utilization and advanced heating system controls for users. Hidrotek KGH presents models that, in our experience, have shown good performance during exploitation.
Elo Thermic is among the latest boilers produced by Trgoelektro. Unlike ordinary electric boilers, Elo Thermic offers modular electronic control, based on smart algorithm, as a standard option, which enables automatic regulation of a device. This way, problems caused by power strikes, excessive consumption, noise and early ware-out of components, can be successfully prevented. Elo Thermic has big and clear display allowing the user to access all important parameters for simple monitoring of boiler operation and settings. Three working regimes – Eco, Comfort and Normal allow you to decide whether your priority is to heat the space fast or to spend less energy. Boiler can be remotely operated via Wi-Fi network or SMS.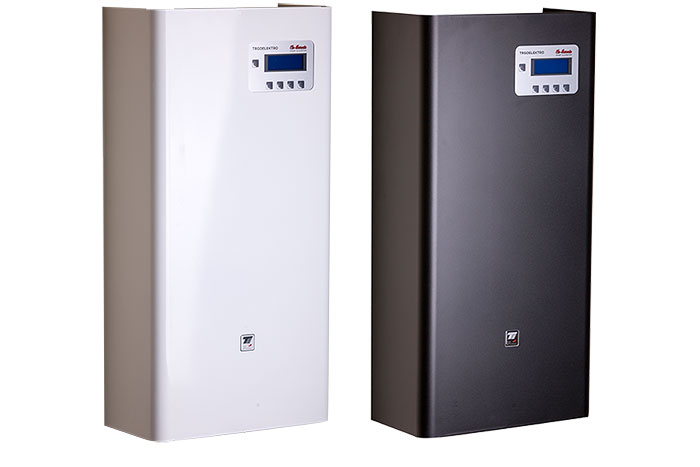 Elo Block boiler by Vaillant is available in several models for modern way of heating apartments and family houses. These devices operate in a fully automated and silent way. They are equipped with all operational and safety elements. In order to provide greater comfort, boiler can be combined with a room thermostat or an indirectly heated tank.
Compact wall unit needs less space than similar self-standing devices, which gives you much more flexibility to decide where to mount it. With wide modulation range, Valliant heating boiler works silently and efficiently, providing optimal heating of your home.
Request a quote: kontakt@hidrotek.rs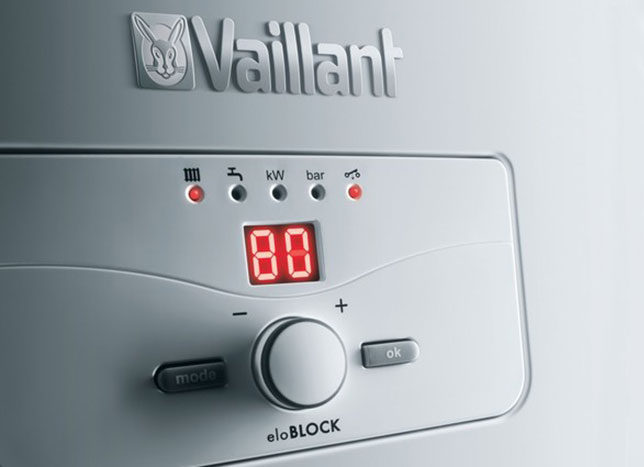 Gas Boilers
Highly efficient boilers for heating and preparation of hot water are suitable for all types of central heating. We recommend gas boilers from the German manufacturer Vaillant, especially the EcoTec wall condensation boilers with low energy consumption, high efficiency and silent operation. They can be combined with a solar system or a heat pump. Thanks to their compact dimensions and cascade connection option, they can meet the needs for heating and preparation of sanitary hot water for both small and large buildings.
Request a quote: kontakt@hidrotek.rs
Valliant equipment is recognized within the GEFF program for green economy financing. It is available for all citizens who wish to invest in energy efficient solutions in their homes, with a financial incentive in the form of a grant in the amount of 15-20% of the total investment.
Learn more about the Vaillant gas boilers.